DevOps & Cloud
Cost optimization and infrastructure maintenance
Amazon EC2 migration with Windows Server 2012 and MSSQL database. Disaster recovery solutions in cloud infrastructure with Amazon.
About the client
Almacén de pizzas is a chain of gourmet pizzerias that began operations in 2005. The brand tries to differentiate itself through image, tastes, packaging and high-quality raw materials at more than reasonable prices. It offers a wide variety of Italian food with a strong presence in Argentina, Paraguay, Peru and Uruguay. It currently has more than 30 stores and plans to open in Chile, Bolivia and Brazil.
Problem/Need
Almacén de Pizzas needed to gain greater agility and improve their service delivery with the automation of its administrative process and IT environment. Additionally, the costs of upgrading the on-premises infrastructure were very high compared to migrating to AWS cloud services.
Solution
Nubiral implemented an AWS Directory Services to manage the Active Directory resources in the AWS cloud. Their ERP and Tango Software databases were migrated to an Amazon EC2 instance with Windows Server 2012 and MSSQL database. Disaster recovery solutions are performed in the cloud infrastructure with Amazon EBS Snapshot, through daily backups to Windows Server 2012 EC2 instance disk volumes. Their ERP clients migrated to AWS EC2 instances with Windows Server 2012, using Windows Terminal services that local users can connect via remote desktop to servers and perform their task quickly. The on-premises connection to AWS Cloud was established using a site-to-site VPN connection, integrating the on-premises network with the AWS cloud infrastructure. This provides a secure and easier connection to their resources in the cloud.
Results
The client managed to optimize its IT and maintenance costs by 35%. AWS Cloud Services provided ''Almacén de Pizzas'' with a new hardware infrastructure, high performance CPU and security for its data and users while saving on maintenance costs. This also provides a faster process in managing their workflows and delivering better and faster services to their customers. Additionally, by using the incremental feature of Amazon EBS Snapshot, storage times and costs are minimized by not duplicating data.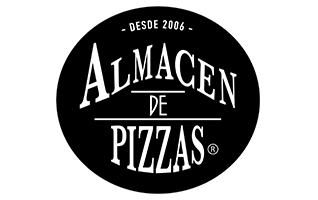 "It was a great experience working with Nubiral, we are currently very satisfied with the result. They instantly understood our needs and was able to accomplish them with quality and commitment. They also accompanied us in the cultural change process we are going through as a brand, allowing us to maintain the quality and innovation that represent us".
Marcelo Fullana, Brand Director of Almacén de Pizzas