DevOps & Cloud
New scalable services in the AWS cloud
Emergencias, a leading company in health and wellness management in Argentina, manages to redesign its existing architecture to take advantage of the ease of managed services of AWS.
About the client
Emergencias belongs to the IHSA group, which provides solutions related to social welfare, maintaining high quality standards exceeding customer expectations. The organization bases its growth on investment in its human capital, the continuous improvement of its processes and the development of its technologies in a great work environment.
Emergencias is the company with the greatest experience in the extra-hospital medicine market in Argentina. Founded in 1979, has more than 4,000 employees, covering more than 7 million beneficiaries a year.
Problem/Need
Emergencias with its Emermind application is in a process of commercial expansion, which requires a solution that can be used by multiple clients, evolve following the business drivers and maintaining a highly competitive SLA.
Their current infrastructure was facing several challenges regarding the obsolescence of the technologies used during the first implementation. This supposed a threat to the continuous growthing of the market. Non-existent CI/CD deployments, the alarm system was not thought-out to handle a rapid growth, and several other issues regarding security and governance.
Solution
Nubiral took the opportunity to present a solution based on the premises of doing a re-architecture of the services and also performing a replatform to change into an architecture that would allow them to scale, grow, and perform under the best cloud practices.
Results
The existing architecture was redesigned to take advantage of the ease of AWS managed services, thus reducing the workload of the Emergency team on maintaining the architecture. CICD flows were implemented, allowing for continuous integration and deployment.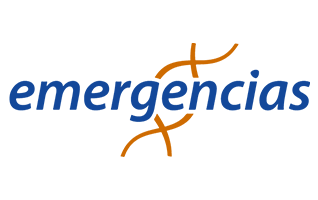 "Working was up to what we needed and accompanied us in every challenges that arised. In addition, they allowed us to maintain the quality and innovation that represent us" Augusto Basile, Applications and Development Manager at Emergencias