Microsoft workloads on AWS
As Amazon EC2 for Windows Server partners, we serve Amazon EC2 by managing high-performance, reliable, and secure environments for deploying Windows-based applications and workloads.
Why migrate your workloads from Microsoft to AWS?
By integrating technology into more aspects of their business, organizations can generate new knowledge and capabilities that enable them to streamline operations and make smarter decisions in real time – something commonly called digital transformation. However, an organization undertaking a digital transformation needs to find ways to minimize risks and accelerate the application of new technologies. 
Cloud services allow an organization to adopt emerging technologies such as: machine learning, loT, and real-time analytics with significantly less capital expenditure and time than trying build these solutions from scratch within the organization. 
As technical decision makers look for ways to move their Windows applications to the cloud, they are faced with multiple providers to choose from.  
Benefits of implementing EC2 for Windows
More migration experience
Over the last 10 years, AWS has helped thousands of organizations like Sysco, Hess, Sony DADC, Ancestry, and Expedia, to migrate their Microsoft workloads to the cloud.
Safety
Increase
AWS is designed to be the most flexible and secure cloud computing environment available, obeying 90 security standards and compliance certifications.
Higher reliability and performance
The AWS global infrastructure for handling workloads that require high availability is the most extensive, reliable and secure with 76 Availability Zones and 1 Local Zone, across 24 active Regions.
Lower
Costs
AWS helps customers reduce their total costs of running Windows in the cloud through the most comprehensive installed base of Amazon EC2.
Its unique pricing models can help customers save up to 90% on costs.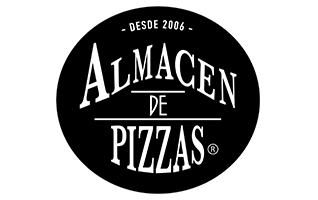 About the client | Almacén de pizzas is a chain of gourmet pizzerias that began operations in 2005 and whose openings of own stores and franchisees did not take long to expand. The brand tries to differentiate itself in tastes, quality and image, developing a product that is different from what is known, with premises that are characteristic for their façade design, their unbeatable packaging and high-quality raw materials at reasonable prices.
Need | Almacén de Pizzas needed to gain greater agility in its business and improve service delivery, with the automation of its administrative process and its IT environment being extremely necessary. Additionally, the costs of upgrading the on-premises infrastructure were very high compared to migrating to AWS cloud services.
Nubiral Solution | Nubiral implemented an AWS Directory Services to manage the Active Directory resources in the AWS cloud. Their ERP and Tango Software databases were migrated to an Amazon EC2 instance with Windows Server 2012 and MSSQL database.